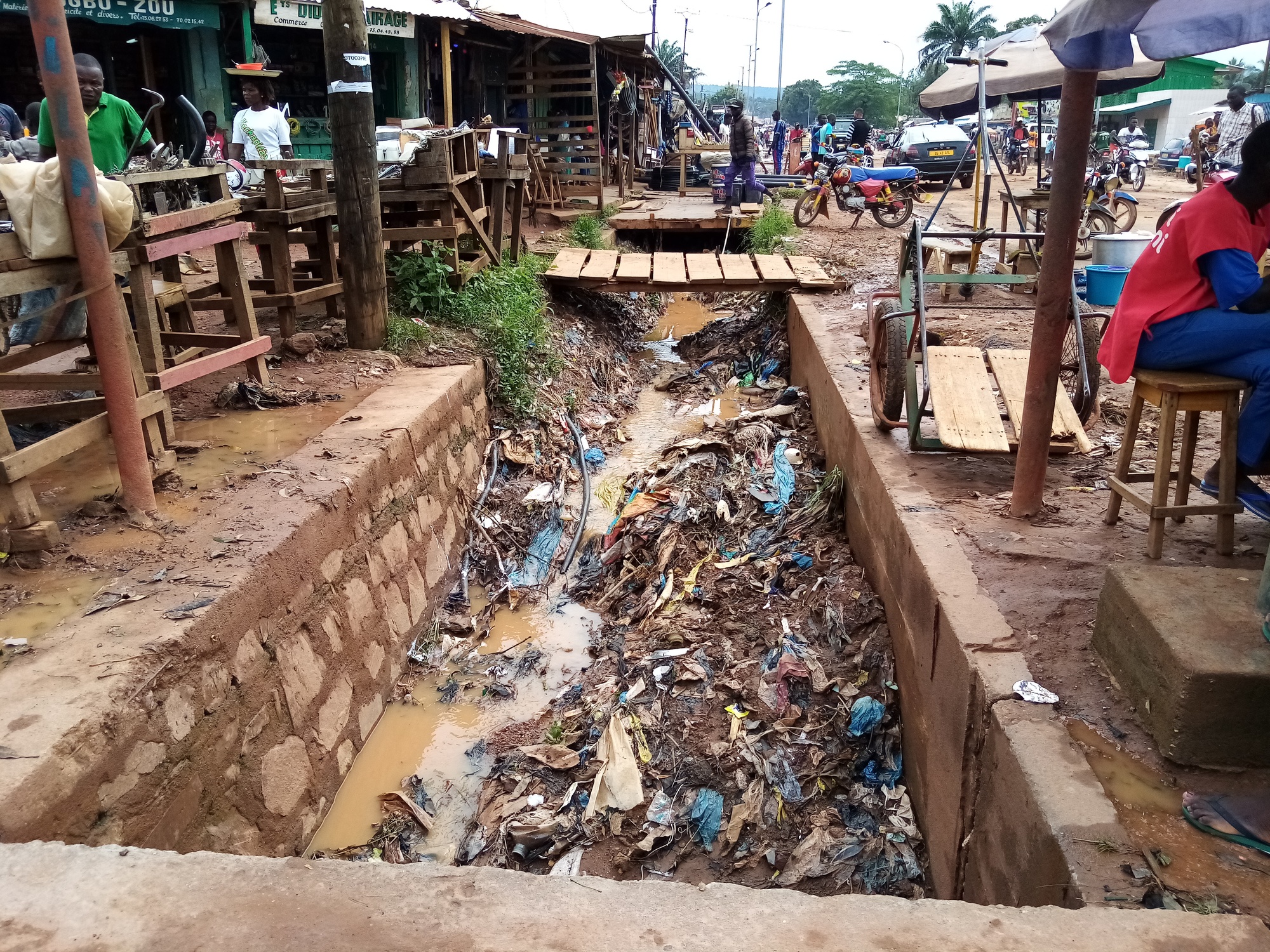 Technical Assistance in Central African Republic
Technical assistance and capacity-building for the Ministry of Urban Planning on the Promotion of Local and Environmental Initiatives for Flood Management (PILEGI) project
N° 812
📍 Central African Republic
🗓 08/2020 – 08/2023
€ 898.284
Client : Ministry in charge of Urban Planning, Cities and Housing
Financing : French Development Agency (AFD)
Services
Project Description
The project aims to:
Strengthen the capacities of the two levels of contracting authority involved in the programme (central and local) and support them with managing and leading the PILEGI;
Organize the management and maintenance of existing and future drainage infrastructure to ensure the city's drainage system operates effectively;
Build stakeholder capacities;
Provide social support for the project and set up a support fund for environmental initiatives.
Provided services by Urbaconsulting
Conducting an institutional and organizational assessment, creating and facilitating the steering committee, developing project tools and procedures (procedure manual, procurement guide, reporting and M&E tools, etc.), supporting project management, supporting procurement and contract monitoring (of the consultant conducting technical studies, contractors, etc.), providing capacity-building to the Ministry;
Setting up a multi-scale institutional consultation mechanism (Ministry, central town hall, borough authorities, etc.), conducting an inventory of drainage infrastructure throughout the city of Bangui in collaboration with the Technical Department technicians, jointly constructing a facilities maintenance plan with a roadmap and stakeholder engagement, securing financing to implement the maintenance plan, and delivering training;

Developing and rolling out a strategy to support the high intensity labour force, structuring dialogue interfaces within the boroughs, defining a social contract with the contractors, discussing a new payment and fund safeguarding method with Micro-Finance Institutions, conducting information and conflict management activities, delivering training and awareness-raising to workers (on water & sanitation, waste management, financial education), and defining the conditions for use of the support fund for environmental initiatives (FAIE).
Would you like to stay informed about our latest news ?
Follow us on LinkedIn !